Mathieu writes:
You can get E-Cycles 2022 now with:

AI Animation Denoising and Viewport Light Groups AI Denoising:
Builds are now based on Blender 3.0 including Cycles X for state of the art render speed or latest 2.93.5 LTS with high speed and professional grade stability.
Denoise all passes:

Benefit from E-Cycles state of the art denoising quality in all your passes. Allows for very fast

workflow in complex pipelines. Simply save your work as multi-layer EXRs to get high quality

images in any application down the line.
- Copy render slot and overlay render results for super fast iterations. You can copy any render to any slot and only re-render a small part of the image while still getting the whole picture.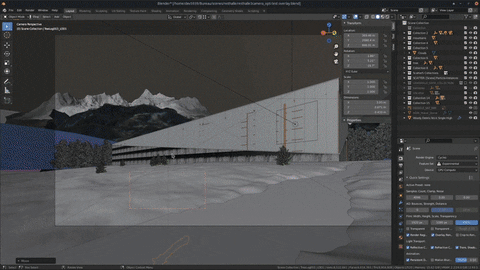 Optimized physical glare: Offers physically correct simulation of the human eye.
Very high quality denoising and SSAA for ultra-crisp renders:
One click batch-portal creation with perfect alignment:
Smart material override : preserve glass, mirrors and correctly handles volumes:
Lower noise at same sample count out of the box in many scenes for up to an additional 2x render speed boost at comparable quality !
Copy render slot + light groups combo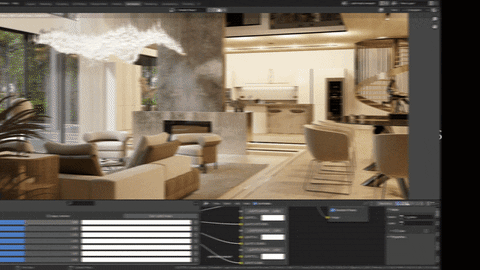 Viewport Light Groups Denoising:
If you are only looking for better rendering speed and to compensate for the crazy GPU prices, you can now get E-Cycles 2022 with up to 2x faster rendering compared to Cycles X, render presets and multi-pass denoising for $20.

Get E-cycles 2022 on the Blender Market or Gumroad.

For 2021 users all the above features are available for free.

As an existing user you can pre-order your upgrade from any E-Cycles version (including 2019, 2020 and 2021) to E-Cycles Pro + RTX 2022 with 50% off. On the Blender Market you can use the coupon code ec-renewal (please be sure to be logged-in). On Gumroad, you should have received a mail with the coupon. It is also available in your downloads.