Christian Bunyan shares insight into how Animation Director Alexandre Heboyan has been leveraging Blender's hybrid 2D/3D capabilities to develop a faster and more efficient preproduction workflow, notably when it comes to storyboarding and animatics.
"In the past, an animatic would take me weeks. With Blender, it took a couple of days." For smoother storyboarding, Animation Director Alexandre Heboyan uses a 2D/3D hybrid workflow in Blender. Check out his User Story: https://t.co/6l3EYcHvxu#b3d pic.twitter.com/qKDZRLRfAn

— Blender (@Blender) February 23, 2021
The article on the Blender blog is a treasure trove of behind-the-scenes information from Alexandre Heboyan, who has worked with DreamWorks and independent films alike. In it he shares the biggest strong points of Blender and this workflow, including the powerful Grease Pencil for quick sketching in 3D space, the plethora of tutorials and learning resources online, and more.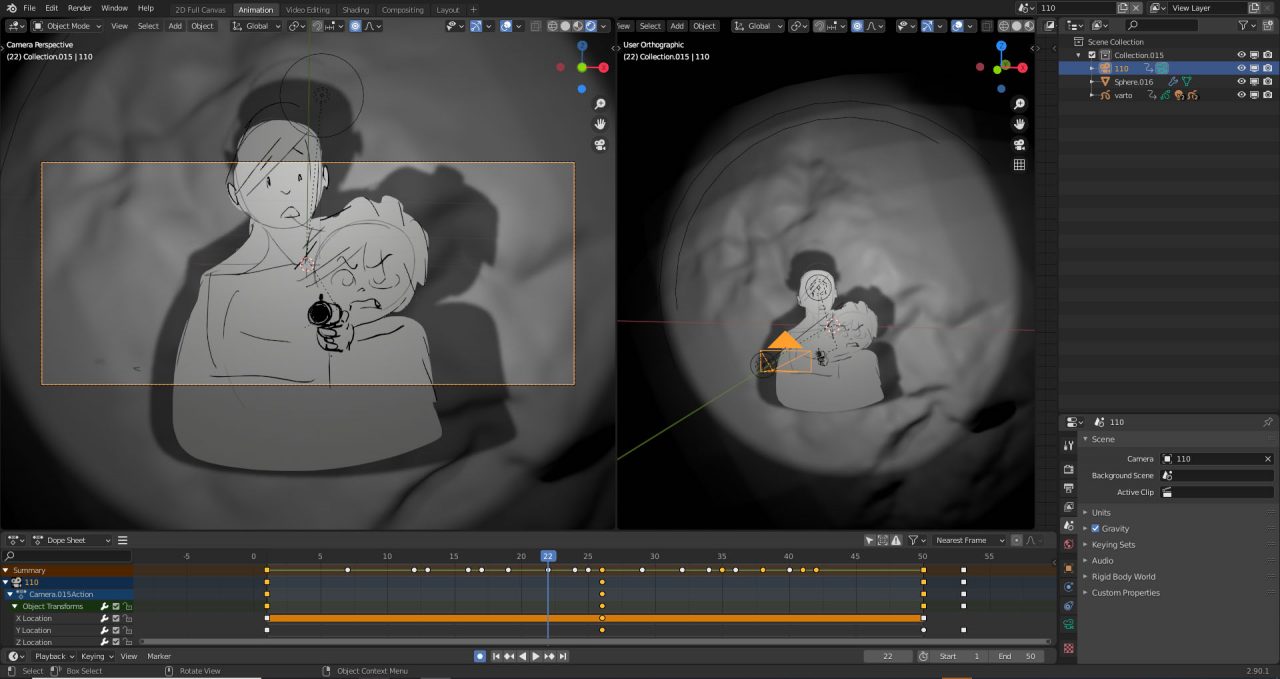 Check out the article below for an in-depth look into all of that, including how this process is helping him with his work on his latest film, Maryam & Varto.