Alexia Legrand's GSoC project, Customizable Menus, was mentored by Campbell Barton and Dalai Felinto. This project aims to create a customizable menu feature in Blender, where the user is able to create his/her own custom menus to fit their needs.
The new User Menus Group system coexists with the already in place Quick Favorites system, but offers more extensive menu building options such as the ability to have hierarchies in the custom made groups.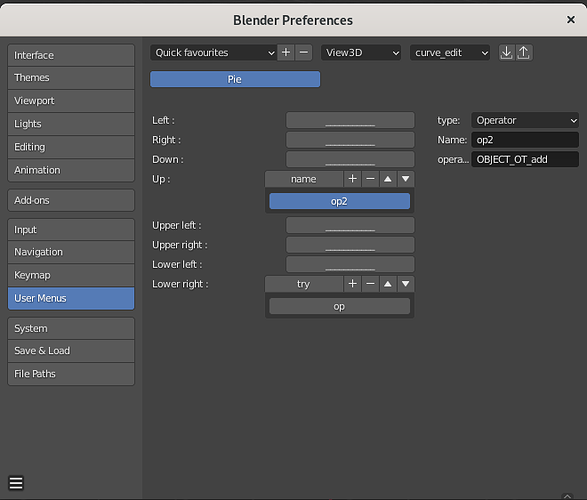 In practice, this means that User Menus Group are created (they can be either lists or pie menus), and they contain context sensitive user menues which in term are populated with user Items.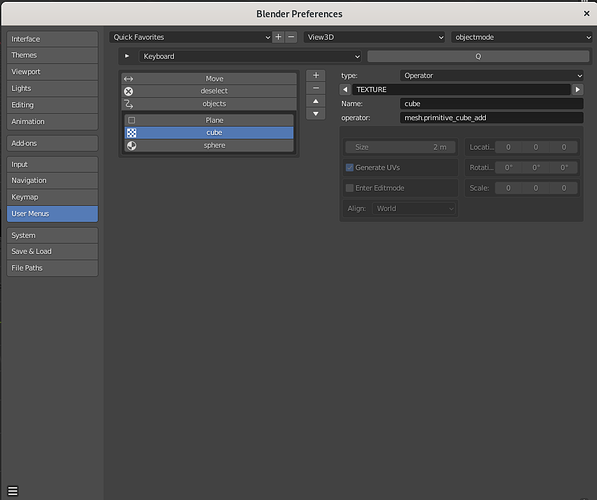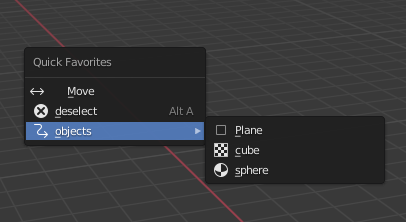 You can read up on the implemented and planned features in details in the links below.
This post is part of a series overviewing the various Google Summer of Code 2020 projects.. Every year, google funds students over the summer to work for open source projects. This year, Google has granted 10 projects for the Blender Foundation. The students behind these projects are assigned mentors from the Blender development team, which follow their progress over the summer and then assess their work. All of the GSoC 2020 projects have successfully passed their mentors' evaluations! You can read all articles in this series here.